We want to bring together young musicians from all over Europe
in an orchestra united by a shared sense of European heritage
learning from each other in a multicultural environment.
BISYOC aims to
provide orchestral and ensemble performance experience for young musicians,
promote their social and personal development by achieving together a unifying artistic goal,
encourage understanding, respect, and social responsibility through active intercultural exchange.
The recent events connected with the COVID-19 pandemic have led to profound changes in our society. The pandemic has a heavy impact on the cultural sector and artists in particular. Renewed efforts are necessary to emphasize the importance of cultural life. At the same time, it became evident that it is of utmost importance to nurture a pro-European mindset and send clear signals – especially to the next generation of European leaders.
Who We Are and What We Aim to Achieve
As a European group of highly dedicated musicians we rehearse and perform high quality music in communities outside the key European centers. We provide a unique experience for our European artistic community on annual two-week residential summer courses. The course location is purposefully selected as "outside the key centers" where citizens may find it less easy to attend symphonic orchestral concerts, owing to remoteness to concert halls or inability to pay high ticket prices. The format of the performances we conduct during such courses range from large orchestra to smaller chamber music concerts, also in socially relevant areas such as hospitals or elderly homes. During the course, workshops with local young people are performed to increase interaction and exchange between the participants of the course with the local community.
The orchestra is comprised of approximately 80 young musicians from the majority of European nations. We continually aim to recruit new participants from as many countries as possible. The European set-up and community creates a clear sense of belonging. Per instrument we are supported by a professional player as tutor and coach. For many of our players it is their first time belonging to a large orchestra: this is a unique experience in its own right.
Next to growing the musical skills of our participants the personal development and sense of community constitutes a key objective of our courses: Through our young and enthusiastic European orchestra we aim to incite intercultural respect in the participants and the community at the location of the course.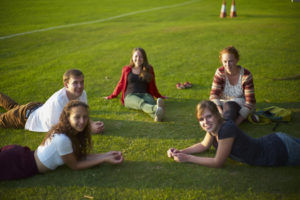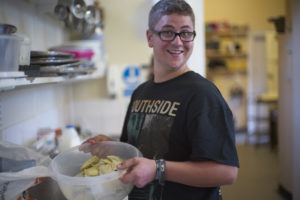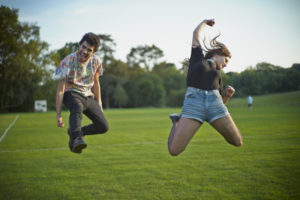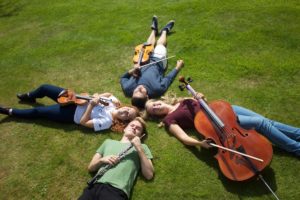 The original BISYOC ("Bedstone International Summer Youth Orchestra Camp" – www.bisyoc.com) was a non-profit organisation located in the UK. Their projects were based on a unique approach to combining cultural exchange with high-standard music-making which has evolved through a 18-year history. In 2019 due to the uncertainties of  Brexit we moved the organisation to Germany and changed the name to "BISYOC – European Intercultural Youth Orchestra e.V.". This relocation gave us the chance to re-evaluate the concept behind BISYOC and adapt it to have even more impact on the communities at the location of the course. In order to keep BISYOC – European Intercultural Youth Orchestra running, we need support. Please have a look at our Support Us page.