Pilar Andrino – Upper strings / Violin (Spain)
Pilar Andrino has been a violin tutor at the original BISYOC (UK) project since it started in 2001. Her main teachers have been Doly Shkopp and Isabel Vilá (Spain) and Jens Ellerman (Germany). She loves teaching and playing and has developed her career in several conservatories and professional orchestras in Spain. She has also been the Artistic Director of a young orchestra and has worked in a musical project for very young children.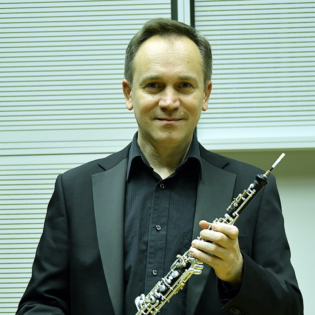 Dario Golcic – Wind /Oboe (Croatia)
Dario Golcic studied oboe with Heinz Holliger and Christian Schmitt. He has won many oboe competitions in Croatia. As a soloist he has played with chamber orchestras from Freiburg, Heidelberg, Basel and Zagreb. He teaches the oboe at Zagreb Music Academy and plays solo oboe in the Croatian Radio Symphony Orchestra.
Manuel Vieira – Brass / Trombone (Portugal)
Manuel Vieira has been the tutor of Low Brass at the original BISYOC (UK) project since 2006. He finished his degree in the University of Aveiro. In 2002 he studied at Sheffield University with Philip Goodwin. The same year he collaborated with Sheffield Opera Productions and played in Huddersfield Contemporary Music Festival with the direction of conductor and composer Christian Wolff. He played in several youth orchestras such as: APROARTE Orchestra, Bracara Augusta Orchestra, Templários Orchestra, FAP Orchestra, and the Symphony Orchestra and Wind Band of Santa Maria da Feira.
In 2000 he won the place of principal trombone in the Mediterranean Orchestra. He has performed concerts in several countries including Germany, France, Spain, Morocco, Turkey, England, Austria, Malta and Brazil. He finished his Masters in Performance at Sheffield University, studying trombone with Chris Houlding in the Royal Northern College of Music. 
He has collaborated with several Portuguese professional orchestras and he recorded several CDs with some of them. Currently he plays principal trombone in Braga Philharmonic Orchestra. He is member of the HomeBrass-Quintet. He teaches trombone and chamber music at Academy of Music in Vila Verde, and in the Music Conservatoire of Aveiro. He's developing his PhD in Science of Education, in the Catholic University of Porto.